Booking Systems For Small Festivals
This article looks at the kind of admin and marketing requirements you may have as a small festival organiser...
If you've chosen to read this article, then I guess you are involved in running a small festival of some kind. I find it joyous to see all the different kinds of festivals that are available for people to attend now... and while mainly in the summer months, it seems once they gather a loyal following then follow-on events spring up at other times too. Managing these type types of events from an adminstration and marketing point of view can be quite a challenge, especially if it isn't your full-time work. This article looks at the kind of requirements you may have as a small festival organiser, and then moves on to look at how Workshop Angel has been designed to meet those needs.
Pricing Options To Encourage Early Bookings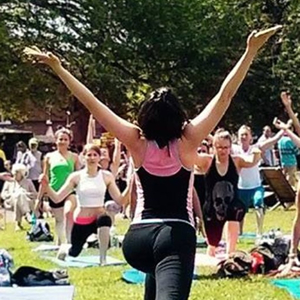 One of your most important milestones is when you have the commitment of enough attendees to be able to secure the site where you wish to run the festival. This involves marketing the festival as early as possible, and most organisers will now offer an early-bird discount for those who commit to attend many months before the festival starts. Using conventional event booking systems, full payment needs to be made at the time of making an early-bird booking.

Early bookings are important - offering initial payment with a deposit can make a big difference...
This works well for attendees who have the money available to make the financial commitment early... but for others, the cash may just not be available. These people want to come along, and want to reserve their space to avoid disappointment, but they cannot commit until much closer to the start date. The challenge for you as the festival organiser is that you don't really know how many people intend to come until much later than you would like to feel safe the event will be a financial success.

... but conventional event booking systems cannot manage deposit payment situations.
One very useful way around gaining an earlier commitment from attendees is to offer them the chance to book with a deposit payment, and make the final payment nearer to the start date. While this is an attractive idea in principle, conventional event booking systems have not offered the possibility to manage and track multiple payments. Without a way to smoothly manage this, festival organisers tend not to offer this option... or the ones that have tried have struggled with a complex and time consuming admin system to make it happen.

Workshop Angel has been designed from the ground up to manage events where attendees can make multiple payments, with automated payment reminders and a simple way of seeing and managing the few payments which go overdue. Later in this article we go through the details of how this works.
A Simple Structure For Offering Booking Options
Conventional booking systems often create a bewildering array of price options and no information about how many people booked which option...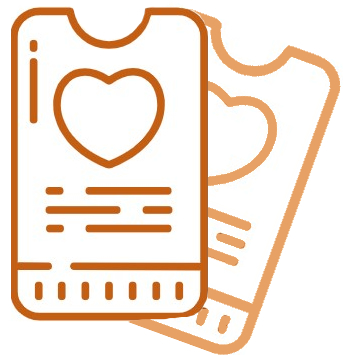 Probably most of us have by now tried to book onto a festival type of event and been presented with a bewildering array of price options that seem to make no sense whatsoever. Many of the conventional event booking systems only allow for one place on the booking form where a price can be chosen. If you offer various options when clients book, for example entry price, accommodation, food options and parking, things can get out of hand very easily, creating a bewildering array of options. When managing an event with these kinds of systems, it is also very hard to know how many people have chosen which option, making the situation hard to manage for everyone.

Here is a very simple example, and how the booking form can look so confusing the client:
Early Bird Entry, Glamping, no car parking
Early Bird Entry, Glamping, Car parking
Concession Entry, Glamping, no car parking
Concession Entry, Glamping, Car parking
Early Bird Entry, Camping, no car parking
Early Bird Entry, Camping, Car parking
Concession Entry, Camping, no car parking
Concession Entry, Camping, Car parking
... a system that allows options to be chosen from more than one place on the booking form is the answer.
Add in a few more options and simple mathematics dictates you will have a price list that is very very long and rather hard to understand!

What a booking system for festivals needs is the ability to have multple places on the booking form where options can be chosen... something like this:
Entry price: Early Bird, Concession
Accommodation: Camping, Glamping, Single room, Dorm room
Car Parking: Yes, No
Meal package: None, Vegetarian, Pescatarian
This ability is something we have built into Workshop Angel from the beginning, making the creation of festival booking forms a breeze, and the process of booking simple and clear. More details of how we do this are in the second half of this article.
Ability to Change Bookings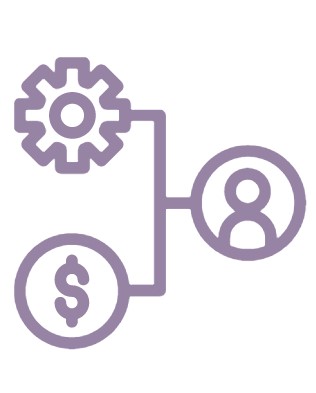 A festival generally requires quite a few people to be on the team who hold the space and make sure things go smoothly. Generally these people will be offered a place at a discount or for free, depending on their involvement. In the real world, this inevitably involves change, often in terms of what people will pay for their attendance.

Like the other features we have discussed, this ability can be really hard to manage in other systems, but in Workshop Angel it is super easy... just one of the many little details that add together to make your administration flow with ease.
Simple Marketing Contact Management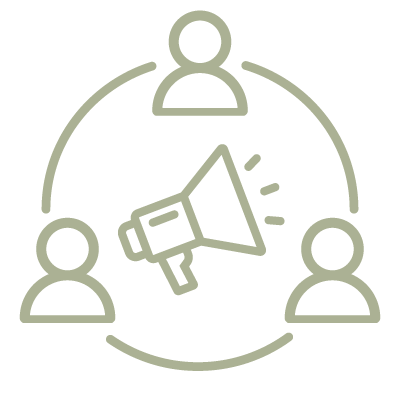 Marketing may well not be your every day work, but when you are running a small festival, you need to be able to manage the valuable contacts you have in a simple way that will bring the most attendees to your next event.
It is essential you can easily identify who came to which festival and target them with email marketing.
While social media is a big part of marketing nowadays, using email marketing via offers and newsletters can make a big difference in getting people to sign up to your festival. Being able to identify exactly who came to which events you have run and to target them with direct email marketing can be very powerful. Rewarding your previous clients for their loyalty by offering time-limited discounts can also be a very effective way of getting commitment as soon as possible.

For most people, the challenges with email marketing are about managing their contact list:
Where do I store my contacts so they are all together in one place?
How can the list be kept complete and up to date with the minimum effort?
How can I target a specific group of contacts such as "those who attended our New Year Festival last year", in order to give them a special offer?
Recognising the importance of these issues, we have created Workshop Angel with an integrated contact marketing database. It is specifically designed to make targetted marketing really simple... we'll talk a bit later in this article about how it is done!

Let's Look at Workshop Angel...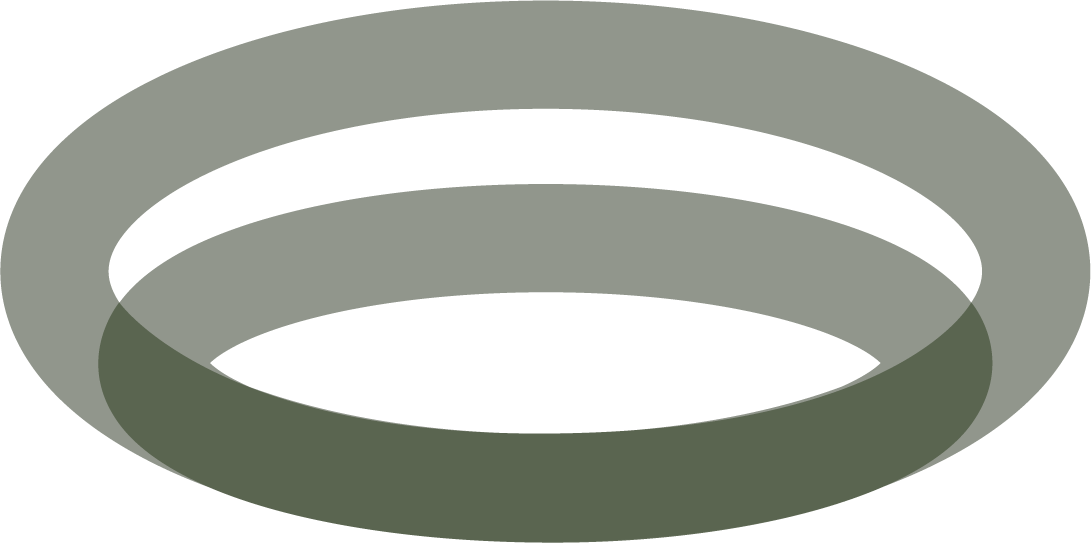 Having looked at some of the main challenges you may be facing, let's now turn our attention to how Workshop Angel handles these these issues!
Working With Deposit and Final Payments
Workshop Angel makes it easy to manage deposit and final payments with almost unlimited flexibility.

Workshop Angel makes it really easy to manage deposit and final payments.

You define your training class as what is called an "Activity". The first task in setting up staged payments is to specify that the activity allows just a deposit to be taken at the time the client books, plus one or more further payments:

Prices can then be created for entry to the festival and other price options with almost unlimited flexibility... you can create:
Prices which require full payment at the time of booking - where you may choose to offer a lower price in return for receiving payment as early as possible
Prices for some optional exta items such as accommodation which require a larger amount of deposit to be paid - maybe because you need to pay the venue for such an item quite a long time in advance of the start date.
Prices which if selected require the final payment to be made earlier.
Prices which allow payment by monthly instalments - all automatically tracked and managed by Workshop Angel without the need for your intervention!
Payment Reminder Emails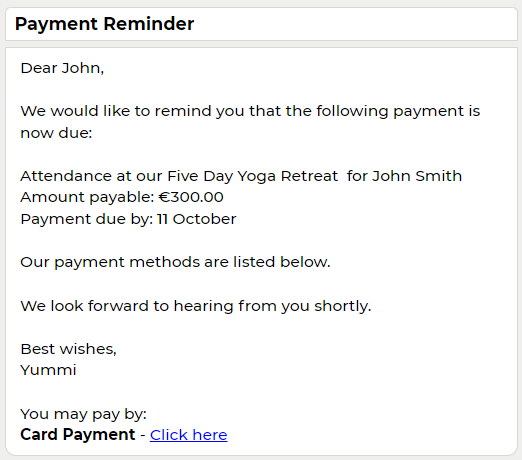 Once a client books, Workshop Angel has an automated system for sending out email reminders when a payment becomes due. These emails are sent out five days before the payment due date. If payment isn't received, they are also sent out one day before the payment date, and two and five days after. Each email contains a simple link where the client can make a card payment, as you can see on the image here. The content of this and all emails sent by the system can be fully customised to meet your needs.

When a payment is made, the financial information for the client is automatically updated and the instalment is marked as paid.

You can click here to read more in our documentation about how this "autosend" system works.
Neat and Tidy Booking Form with "Additional Extras" questions
The booking form is clear with the ability to create any number of "additional extras" questions...
Like many event booking systems, Workshop Angel offers the ability to ask questions during the booking process. What sets it apart from many of the systems on the market is that those questions can also be for "additional extras" such as accommodation or food packages.

On the booking form, each question guides your client to the simple choices they are making: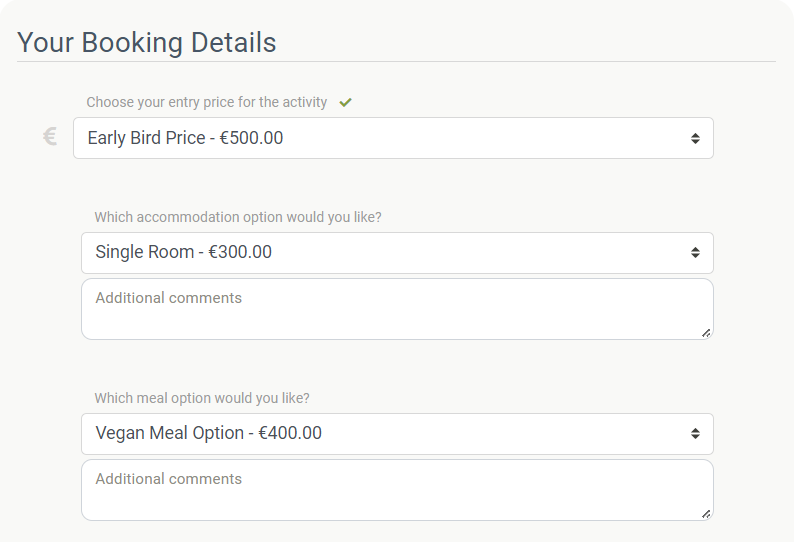 When your client goes to check out, they are presented with a neat summary of what they purchased, which can also be added to any subsequent emails they are sent to remind them of exact what they have booked.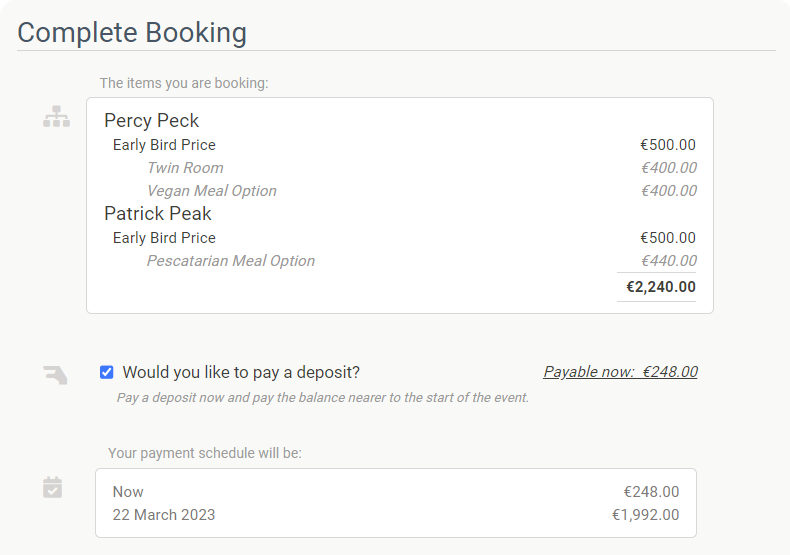 These price option questions are all set up in a really simple way, where the price items you create (Single Room, Double Room, etc) are created to relate to a specific question topic, in this case the question about accommodation:

... and you can see how many attendees purchased each "additional extra"!

It is also vital for you to know how many of each option has been chosen, and all this information is available for you to see in the bookings area of the app!



Changing Bookings in Workshop Angel
Bookings can be changed with a few clicks and the finances are all kept up to date.
In the real world, people's situations change... and it is great if you are able to accommodate those different requirements your clients have. It could be different options they want to choose, or a maybe a discount you want to give in return for them helping out during the festival.

All this is possible in Workshop Angel! The "Invoice Items" screen allows you to see exactly what has been chosen for each booking, and make modifications as required. When changes are made, all the finances are kept up to date too...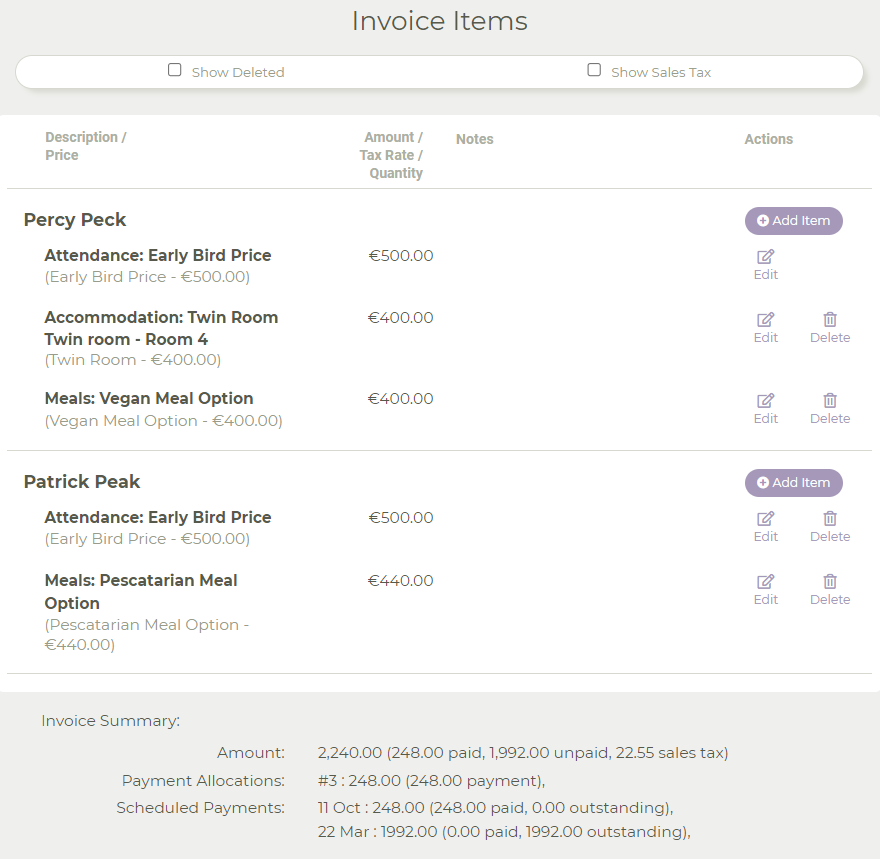 Simple Marketing Management
If you look at the main menu bar of Workshop Angel, you can see how contact management is an integral part of the key functions of the app:

If we dive into the Contacts area, we find there is an advanced search function: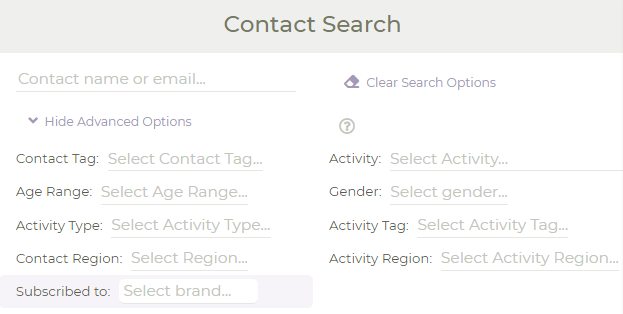 Here we can create a list of contacts with a wide variety of criteria:

Contact Tag - you can manually tag contacts with a specific label and then search for them. Examples may be contacts you met at a certain event, or your team of assistants for the up-coming festival.
Activity (read "festival") - Find everyone who attended a specific festival you have run - maybe to offer them a time-limited discount to sign up for your next one.
Activity Type - you can mark each festival you run as being a particular type - so if you run two different types of singing festivals for different audiences, they could each be marked as a different activity type.
Activity Tag - to give more ways of categorising your festivals, you can also apply one or more "Tags" to each one you run. So for example, if you run a big outdoor one in the summer and a smaller indoor one over New Year, these tags could be "Summer" and "New Year".
Activity Region - maybe you run one festival in the north of your country, and another one in the south each year. Set up regions "North" and "South" to easily find your regional attendees!
Once you have searched for your chosen contacts, you add them to a "Contact List". Further search results can also be added to the list, making it super easy to merge contacts with combined criteria in just a few clicks!
Mailing List Subscription
Targetted mailing lists are easily created, marketing emails can be sent from within Workshop Angel, and there is a complete subscribe / unsubscribe system.
In more recent times, it has become important to manage mailing lists through a proper subscription system which allows contacts to actively choose to be on a mailing list and to be able to unsubscribe at any time through a link in the emails you send.

Workshop Angel has a complete subscribe - unsubscribe system built in, making this really easy! There is a mailing list subscription link you can add to your web site, and you can even add a question to the booking form for your festival asking if they want to subscribe to your mailing list, ensuring you capture their enthusiasm right at the time they book. You can click here to read our documentation about how this mailing subscription system works.
Sending Your Messages
When it comes to creating and sending your marketing emails, you can either use an external system such as Mailchimp, or create and send the emails from within Workshop Angel. An external system has more sophisticated tools for measuring how many people read your message, but it may be you don't need such features, and sending them directly from Workshop Angel feels much more straightforward. The choice is yours. You can click here to read more in our documentation about the pros and cons of each method.
In conclusion...
We have looked in detail at some of the key requirements for a booking and marketing system that meets the needs of people who are running small festivals, in terms of encouraging early commitment through allowing deposit payments, the ability to offer different booking options in a clean and organised way, and having marketing functions built into the same system as the bookings are managed.

We have seen in detail how these features are an integral part of how Workshop Angel works, and how easy they are to use.
If you like the sound of Workshop Angel, click here to get started!
We hope you've found this article useful... if you think Workshop Angel can work for your festival business, we'd love you to contact us, and for you to get started by attending some of our free on-line training classes!